We produce luxury art makeup mirrors, flatware and jewellery.
Everything

we produce is unique and

entirely handcrafted.
The Lovemirror-mirror range has been awarded a second international design award for Arts and Crafts to add to the other prestigious awards we already hold!

2016 saw the 950th anniversary of the battle of Hastings, we celebrated it with our themed commemorative pieces!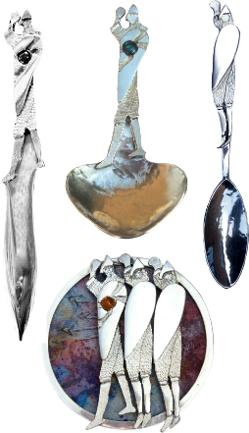 Our designs take inspiration from a wide variety of sources from natural forms to historic and cultural artifacts. Their unique style has developed out of an interest in medieval pilgrim badges which in turn have lead to our choice of materials.
Buy products Please browse our current collection and contact us if you have any questions or requests.